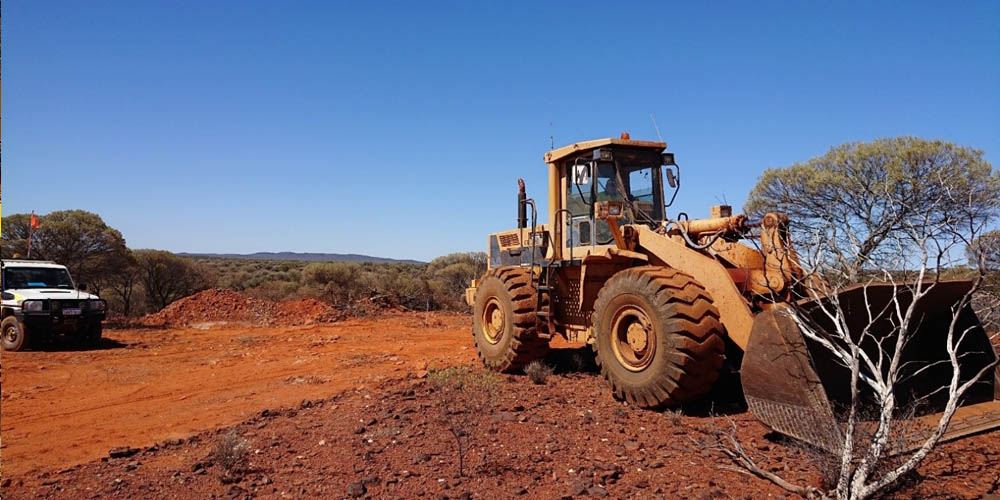 19 May

Cobre plans 6000 metre drilling program at Perrinvale
Cobre (CBE) is planning to begin a 6000-metre drilling program at the Perrinvale volcanic-hosted massive sulphide (VHMS) project
The current electromagnetic surveys have helped Cobre finalise the targets for the next phase of drilling
This will be the company's third drilling program at Perrinvale and will include follow-up holes at the Schwabe, Zinco Lago, and Zinco Rame gossan prospects
This program will consist of 3400 metres of reverse circulation drilling and 2600 metres of diamond drilling
Cobre has ended the day 5.41 per cent in the red with shares trading for 17.5 cents each
Cobre (CBE) is planning to begin a 6000-metre drilling program at the Perrinvale volcanic-hosted massive sulphide (VHMS) project.
Perrinvale is located around Lake Barlee in Western Australia and covers an area of 381 square kilometres.
Historical exploration at the project primarily focused on gold mineralisation, however, a detailed review of historical work and ground exploration has suggested that it is also highly prospective for base metals such as copper and zinc.
The current moving loop electromagnetic (MLEM) ground surveys are nearing completion, and together with the downhole electromagnetic (DHEM) surveys completed last month, Cobre is finalising targets for the next phase of exploration.
This will be Cobre's third drilling program at Perrinvale and will include follow-up holes at the Schwabe, Zinco Lago, and Zinco Rame gossan prospects.
Several other VHMS targets will be drilled for the first time.
This program will consist of 3400 metres of reverse circulation (RC) drilling and 2600 metres of diamond drilling.
Schwabe
The MLEM survey at Schwabe indicated potential extensions to the north and south of previously identified VHMS mineralisation.
Given that this mineralisation is less than 50 metres from the surface, the next stage of exploration at Schwabe will be completed via RC drilling.
This will then be followed by step-out diamond drilling to test the greater potential of the prospect.
Zinco Lago
The DHEM survey at Zinco Lago identified a strong conductor below previously drilled diamond holes. This finding was then confirmed via the MLEM survey.
This upcoming program will consist of two diamond core holes to test along strike and down dip of the previous drill holes, as well as to test the conductor.
Zinco Rame
The MLEM survey at Zinco Rame uncovered two lines of modelled conductance with one relatively shallow and the other much deeper.
Existing exploration approvals will allow for further drill testing of the western line, the shallow one, and given its shallow nature, RC drilling will then be completed.
"Following detailed analysis of the recent electromagnetic surveys by our technical teaming consultants, the next phase of exploration drilling at the Perrinvale VHMS Project is about to commence," Executive Chairman and Managing Director Martin Holland said.
"While we already have come impressive intercepts at Schwabe, and positive signs of mineralisation at Zinco Lago, we look forward to understanding the potential of multiple conductors across various prospects at Perrinvale," he added.
Cobre has ended the day 5.41 per cent in the red with shares trading for 17.5 cents each in a $19.04 million market cap.