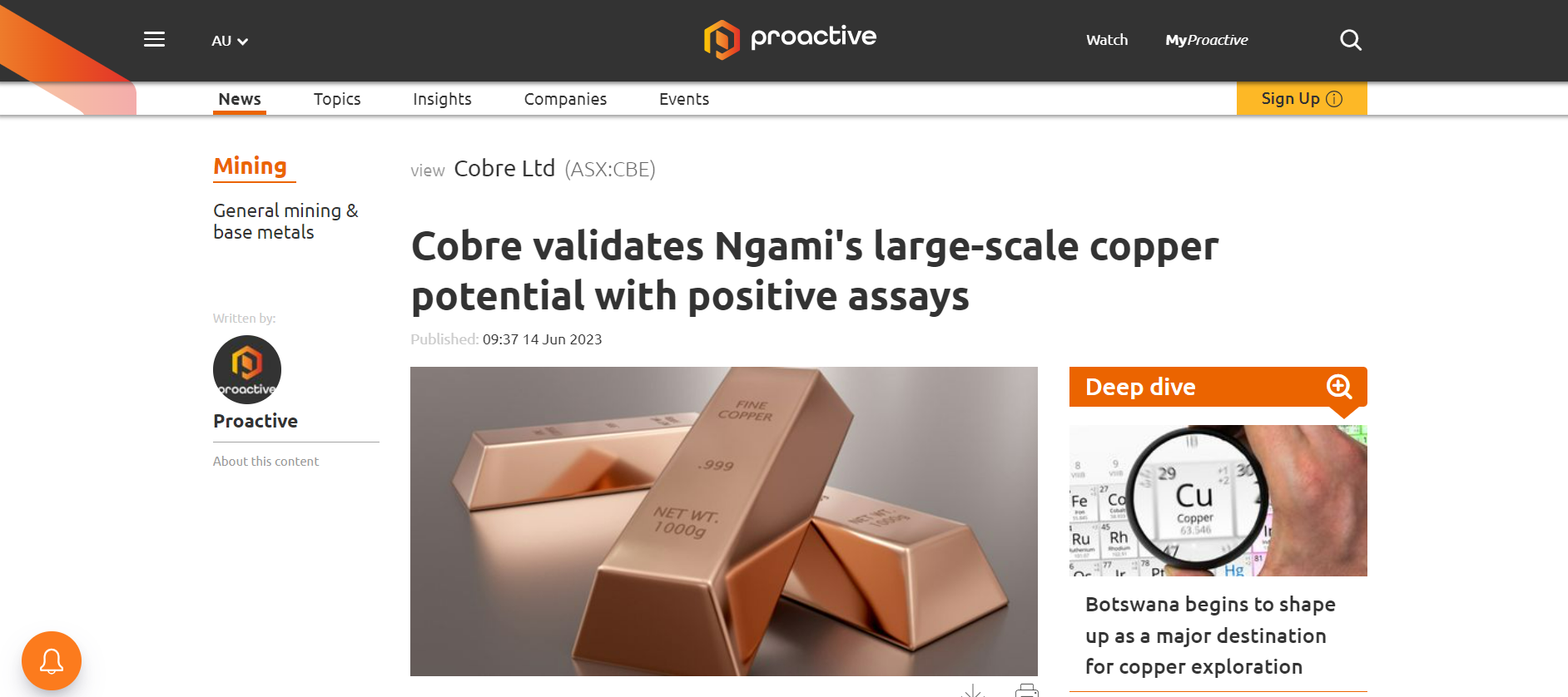 14 Jun

Cobre validates Ngami's large-scale copper potential with positive assays

Cobre Ltd (ASX:CBE) believes it may have a large-scale copper deposit extending over "tens of kilometres" in Botswana following the completion of a 5,120-metre drill program at the Ngami Copper Project (NCP).

Results from the remaining drill program at the Comet and Asteroid targets show the copper-silver mineralisation extends over extensive strike lengths on both the northern and southern limbs.

Assays from Comet's drill holes NCP43 through to NCP52 revealed thick copper-silver intersections in the central portion, with highlights including:
15.7 metres at 0.5% copper and 15 g/t silver from 188.9 metres downhole at NCP45;
14.1 metres at 0.5% copper and 11 g/t silver from 177.9 metres downhole at NCP50; and
12.9 metres at 0.5% copper and 13 g/t silver from 177.8 metres downhole at NCP49.
Drill hole NCP51, which hit 17.7 metres at 0.4% copper and 12 g/t silver from 221.2 metres downhole, has extended Comet's mineralisation a further 500 metres to the southwest where the target remains open.
Cobre is conducting metallurgical test work, along with resource modelling to establish the potential inferred and exploration target category grade and tonnage estimates for the larger system. It expects to complete this in late August.